USE THE CODE: RICOTTAPASTA AT CHECKOUT FOR 10% OFF A MIXED 6 BOTTLES OF WINE
Grape Heads #1: The Whole Picture
January 31 2020
·
January 31 2020
·
We've gotten to the point where there is actually no hiding it, we can only steer into the skid and accept who we are - and that is complete and utter nerds. But the good news is that we're not ashamed whatsoever! Nerds run the world. Bill Gates is a big ol' nerd. Nerds made Game of Thrones one of the biggest shows in the history of the world and Star Wars continues to RAKE it in at the box office. Or maybe we're just making ourselves feel better... But anyway - yes, we're nerds - but we're nerds about one thing in particular and that's grapes. Grapes before and after they become wine. Always aching to learn more and engorging ourselves on books and blogs and every which way we can be even grape-nerdier. So we thought we'd share the knowledge and the love and start a bit of an ongoing Blog series called "Grape Heads" (clearly, that's why you clicked the link), where we'll share a bit of our knowledge with you about some weird little quirks in winemaking, little phrases that often get dropped at a wine tasting or some little blurb on a online web-store,  anything that causes some kind of confusion - that's what we're here to help with!
So welcome to the most fun wine school you've ever been to.
And definitely no exams!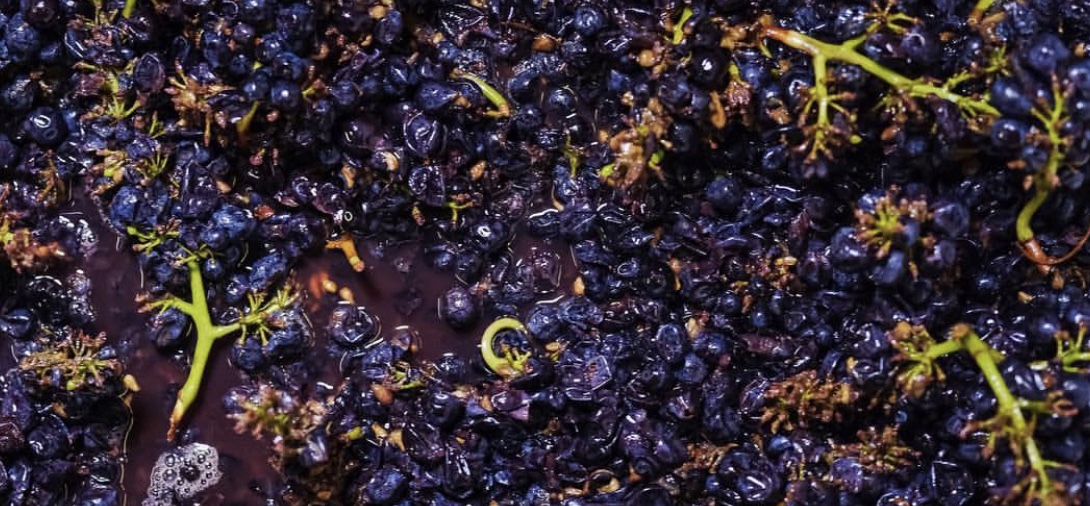 Whole Bunch, Whole Cluster and Carbonic Maceration
If you love Pinot Noir, you'll more than likely have run into the term 'Whole Bunch' and it's become a hot winemaking technique in the last few years, being adopted by big Burgundian producers like Domaine's Dujac and Romanée-Conti for the last few decades! Basically where certain percentages of the stems are included in the initial fermentation process, known as 'Whole Clusters' or 'Whole Bunches' being highly praised in its ability to flesh our tannin profile and add overall complexity to the wine. But it's "spiritual" home really lies in Beaujolais - where it's use on their champion grape of Gamay is at it's most iconic, where it's part and parcel with 'Carbonic Maceration' - in a nutshell: whole bunches of grapes in large vats - generally a neutral vessel like stainless steel, cement or large format neutral oak -  left to ferment under their own weight, so the berries at the bottom of the vessel start fermenting and producing carbon dioxide, filling the vessel with it and producing the anaerobic fermentation process of Carbonic Maceration where the berries ferment internally, they then die when the berry reaches a 2% alcohol level, and then exudes the juice (yup. a mouthful).
Yeah cool... but what does it taste like?
Well you wouldn't go to all this trouble to add stems to wine or we would spend this much time talking about it. Basically with wines that see elements of Whole Clusters or Bunches present more earthly qualities in the fruit but also offers freshness and perfumes of roses - basically adding an element of intrigue to otherwise more muted wines. Generally, the practice is used on older vines - to avoid too much of a green character often present in younger stems - and also in warmer, riper fruit years, in an effort to add that bright and fresh character to potentially rich wines. As far as Carbonic Maceration goes, it's best used to make the finished wine jubey and juicy with super low tannins - young Gamay, Beaujolais and Beaujolais Nouveau a lot of the time have these delicious bright, berry characters and an almost bubblegum quality making them the ultimate summer red! 
What about without stems all together?
Ah! Now that's the question to ask. Besides your more common place crushing and destemming prior to fermentation - just because their wasn't enough confusion - there is also the process of 'Whole Berry' fermentation! This is essentially the same as carbonic maceration, but with the process of manually (or with a VERY EXPENSIVE MACHINE) individually removing each grape from the stem intact until it's literally just a vat of grapes one by one! Much like the whole bunch version, the weight of each berry will weigh down the bottom layer, which will begin to ferment - just with this process, you won't get of that any integrated stemmy-ness. Basically if you're looking for a more confected fruit flavour in varieties that are notoriously stalky (like you're good ol' Bordeaux varieties) - this is the method for you!
Great! Where do I start?
If you're looking for a nice way to dip your toes into Whole Bunch without selling a vital organ to buy Burgundy, there are plenty of great domestic producers playing around with whole bunch!
Charlotte Dalton's 'Wahine
' is a sublime example of Pinot Noir using 100% whole bunch, ripe with cherry and blackberry characters with a dusting of cacao.
Ochota Barrels 'Fugazi'
is becoming an iconic Australian Grenache that uses whole bunch and early picking to sublime effect. For carbonic maceration, get your mitts on some Beaujolais. You can pretty much get a decent bottle at any bottle shop - but fair warning - Bojo is a deep rabbit hole, you'll be drinking Morgon, Brouilly and Fleurie before you can even name all 10 Crus. Whole Berry is a bit more difficult to find, as it's just really tough to make as it's so laborious and expensive. But
Chouette
out of the Swan Valley do a great job of it with some Grenache and Malbec - and have a look over at their instagram to see the hard yards that go into hand sorting these whole berries - it's immense!
want to know more about what goes into your glass? let us know any of your weird wine questions and we'll unico-ify it so it's way more fun to learn!
Read more