USE THE CODE: RICOTTAPASTA AT CHECKOUT FOR 10% OFF A MIXED 6 BOTTLES OF WINE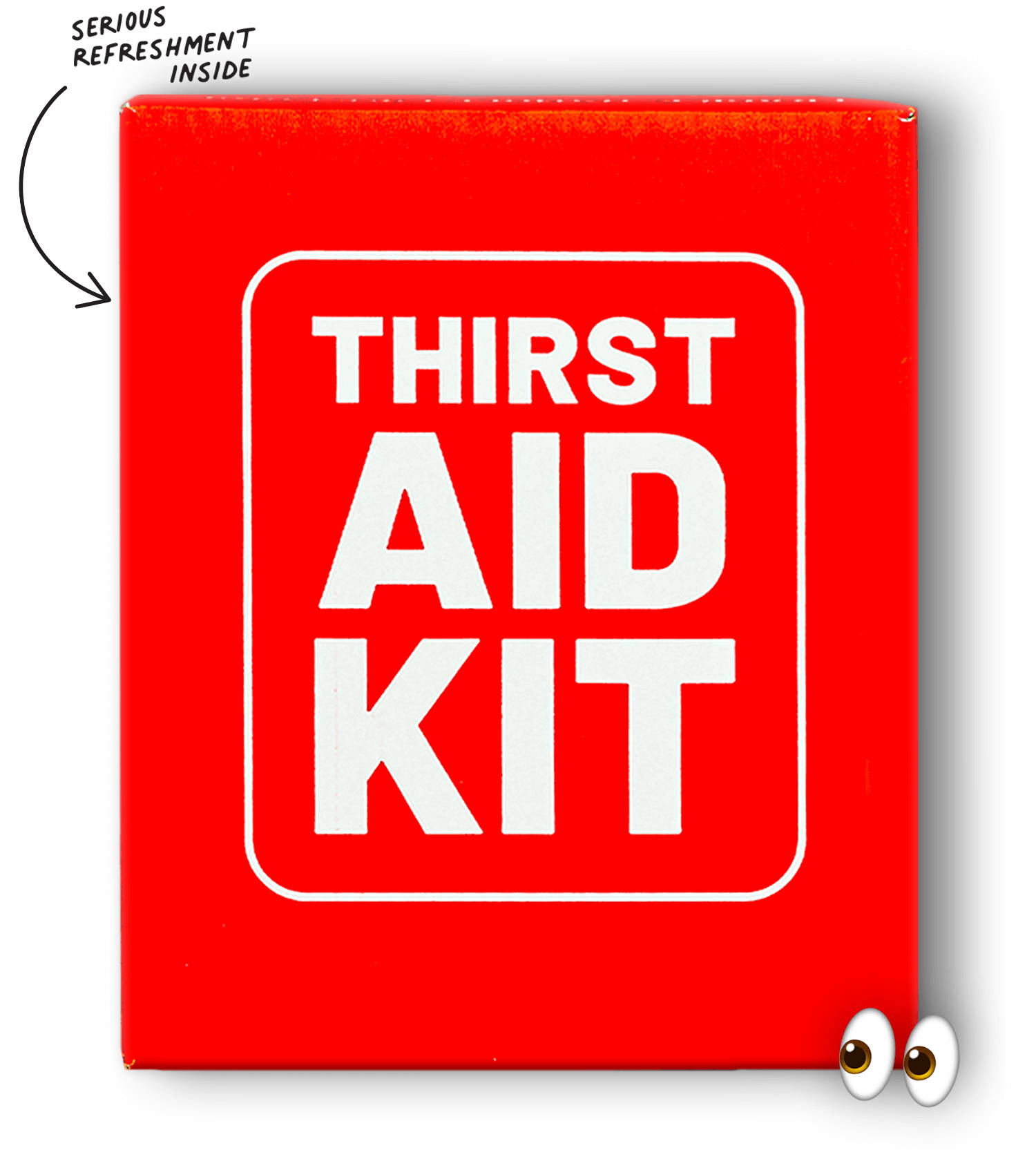 Your very own personalised wine subscription box.

Or scroll to find out more 👇
---
Featuring unreleased wine, back-vintage stock, stuff you can't get anywhere else.
📦 25% off + Free Shipping
That's right! Save up to $50 when you subscribe.
Something not quite right? Get in touch and we'll replace any defective bottle free of charge.
No lock-in period, no cancellation fee, no dramas!


Get our wine, guest wines or both!
Choose how many bottles you'd like, and if you prefer white, red, or a bit of everything.
Pick your bottles, our selection changes on a monthly basis, and keep an eye out for unreleased wine or past vintages.
We'll pack and send your Thirst Aid Kit ASAP. All you need to do is sit back, relax and enjoy.
Featuring these guys 👆 and more great indie wine producers.
---
Yes! You can customise each box prior to delivery, or don't, and we'll put together a selection for you based off your preferences. 👍
You can cancel at any time by managing your account. No dramas!
You'll be billed upon placing your order, then billed as often as you set in your subscription, either 1, 2 or 3 months. We'll send you an email three days prior to the billing date so you can customise your box.
WHEN CAN I CUSTOMISE MY NEXT BOX?

You can select your bottles seven days before your billing date. We'll remind you at three days prior as well!
I WANT TO BE SUPRISED! WILL YOU SELECT WINES FOR ME?

Absolutely! However, we need you to customise your first box in order to get an idea of your taste preferences. After that, feel free to leave the picking up to us!
Yes! You can skip your next kit if you don't need more wine right now. Just log into your account to manage your subscription.
What does Only in TAK mean?

Wines marked Only In Tak are wines that we exclusively sell within the Thirst Aid Kit. These can be wines from old vintages that we pull out of the museum, wines that we don't have enough of to sell widely, or pre-release wine.
I have another question...